How to Start Scent Leaf Farming in Nigeria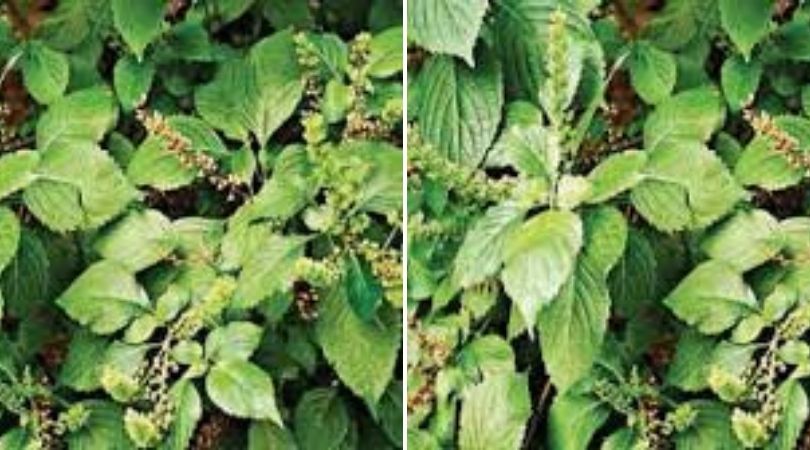 Though scent leaf farming in Nigeria may seem like an untapped business, it is actually a good one to start. Considering the lucrative look of agriculture farming in Nigeria, you can not just write off a successful business in scent leaf farming. After I have gone through agricultural farming ventures that are available in the country, I deem it fit to write about this kind of vegetable farming.
That has been the motivation behind this article which is aimed to give a guide on how to start scent leaf farming in Nigeria. In addition, this article will give you all the important information on the most proficient way to begin scent leaf farming anywhere in the country. Here we will highlight the step-by-step instructions on how to start scent leaf farming in Nigeria.
However, in order to be successful in this kind of agric business, there are sure things you should do. These are basic and important necessities that you can not miss. They include the following.
Is Scent Leaf Farming Profitable?
Due to how unpopular scent leaf farming looks, a lot of people should now be contemplating how much they will earn from the agric-business. By and large, there is no doubt that vegetable farming is extremely rewarding in the country. So how about the business of scent leaf farming? Taking inference from an agreement the United Kingdom had reached with the Anambra state government in 2016, we can ascertain that scent leaf farming is quite a profitable business. This international deal implies that scent leaf is not just consumed locally.
Yet you can likewise trade the profitable vegetable to foreign countries that are in high demand for agricultural produce. Moreover, you can likewise sell quantities of the scent leaf vegetable to local hospitals that depend on it for treating their patients. Scent leaf is also a significant ingredient in making insect poisons and pesticides, as they help to prevent and kill bugs.
How to Start Scent Leaf Farming in Nigeria
Here are steps on how to start scent leaf farming in Nigeria.
1. Write a Business Plan
Certainly, you should prioritize a business plan for any of your businesses. Going in this way, scent leaf farming is not ruled out. A business plan basically gives the direction of the business, just when you are thinking about what should be included in it. This plan gives your scent leaf farming business a field-tested strategy to develop and augment the business in the long run.
It is inside this strategy that you will have your statistical surveying, marketing methodology, SWOT investigation, financial budgets, and so forth. It is dangerous to wander into a business like scent leaf farming without a directional business strategy. Your strategy will also assist you with getting your business known by the government, consequently getting capital for scent leaf farming.
It is important to note that there is likewise no private financial backer that will consider your scent leaf farming business in the event that you do not have a marketable strategy and good business plan. Thus, you can see that having a field-tested strategy is extremely imperative and crucial for the achievement of your intending business.
2. Farmland Selection and Preparation
A swampy area is most preferred to start scent leaf farming in Nigeria. This is preferable because of the nature of the soil which makes it ideal for choosing the farmland for your scent leaf farming. In a more detailed way, the soil of the area ought to be loamy and rich in natural moisture for the fast growth and improvement of scent leaf plants.
Also, the planting of scent leaves requires an enormous breadth of land despite the fact that you can begin within any event 5 plot. This is not vegetable farming that will need you to spend much on land purchase, as you can grow your scent leaf farming from that point. The layout of your farm and the size you want will determine how big or small your scent leaf farming site should be.
Moreover, in the wake of choosing the farmland for your scent leaf farming business, the following process should be to start farm work – by furrowing the ground. The tiling is to upgrade the planting of the scent leaf plants to be put into the ground for successful scent leaf farming. This is done by allowing the scent leaf root to easily gain entrance into the ground.
In this way, you will be able to know how much of the scent leaf plant will be required for your plot of farmland.
3. Planting the Seeds or Stems
Let us take a peek at one important thing which is how to get the scent leaf plants into the ground. Basically, there are two ways of planting these scent leaves – their seed and stem propagation. To get fast yields you should use the seed propagation.
A. Planting of Scent Leaf Seeds
It can be done by taking the small seeds at the top of the fully grown scent leaf plant; these scent leaf seeds should be sprayed on the ground of the farm. In this way, they will grow, but it may take longer than the following method.
B. Planting of Scent leaf Stems
It is done by cutting the scent leaf stem of a fully grown scent leaf and putting them in the ground of the farm. This is the most ideal way of propagating scent leaves for the best results. However, you can plant them with other vegetables like waterleaf, spinach, eggplant, and so on, since they won't take up a lot of space. This way, you will hope to augment your productivity, rather than limiting it to only scent leaf only.
Nonetheless, as already expressed before, it is more worthwhile to plant scent leaf in a swampy area, so you have a supply of water during the dry season. If you are actually looking for when to plant the scent leaf, it is preferable to start around September, so that by March the plant would be fully grown to stand the scorch of the sun. I'd you do proper timing, it will bring in you more cash before the end of the year.
It is also important that you need to guarantee that there is a sufficient irrigation system that will be able to water the scent leaves during the dry season.
4. Pests and Disease Control in Farm
Pests and diseases are what you should get rid of in your scent leaf farming. Just as the main aim of starting this agric business is to bring in great money, then you should oust anything that will bring about low productivity. In the event that you can have the option to appropriately complete pest and infection prevention in your scent leaf vegetable farm, then you are on the safe side.
You should look for unharmful pesticides that will help control the assault of pests in your scent leaf farm.
5. Storage of Scent Leaf Produce
Since scent leaf is a perishable produce, then you will have to be extra careful in storing them. At the point when the leaves of the scent leaf plant are reaped, the following process should be to store them. Interestingly, scent leaf is not that perishable like vegetables and waterleaf. So you are quite safe but not at all. Complementing this, there are 2 methods for storing scent leaf in scent leaf farming, and they are:
A. Refrigeration for Cooling Scent Leaf
If you are not hoping to keep the scent leaf for a long time, then the utilization of refrigerators is good to store the scent leaf. This method is not all good yet for an exceptionally brief time, it very well may be utilized to store this vegetable for a couple of days prior to being spoilt. If you allow them in the refrigerator for a longer duration, it may start to spoil and rot.
B. Drying of Scent Leaves
Sun drying is another strategy you should employ in storing your scent leaf in scent leaf farming. This strategy is compelling and can keep going for seemingly a very long time – likely months and surprisingly as long as a year. To do this, in the wake of gathering, hold them under the sweltering sun to dry, and subsequent to drying completely, get a dry container or nylon and put them in it.
They should be stored in a room with a normal temperature that is neither cool nor too hot. With these techniques, the scent leaf will be stored and it will retain its aroma by eighty percent. These two methods are the best ways of preserving scent leaves in scent leaf farming in Nigeria.
6. Selling your Scent Leaf Harvest
Definitely, the result of your scent leaf farming should be when the product is sold. In this way, you will be certain of good returns which are seen in the profits. Marketing is all that is required to get your scent leaves known to potential customers. Hence, you need to have a productive method of promoting these scent leaf harvests.
Without a decent advertising technique, you can in any case have your vegetable ruined on your farm. In this way, having a decent marketing plan is exceptionally vital for the high-benefit capability of your scent leaf farming business.
Conclusion
Truth be told, there is a lot of money to gain from the scent leaf farming business. You can make up to hundreds of thousands of naira on an estimate. Going by this fact, you can see it is about time that you consider starting a profitable vegetable farming in this aspect. On the whole, the scent leaf business in Nigeria is one of only a handful few agribusinesses that assure profits and good returns on investment.
Image Credit to: Blog
Recommended: