10 Best Platforms to Sell Online Courses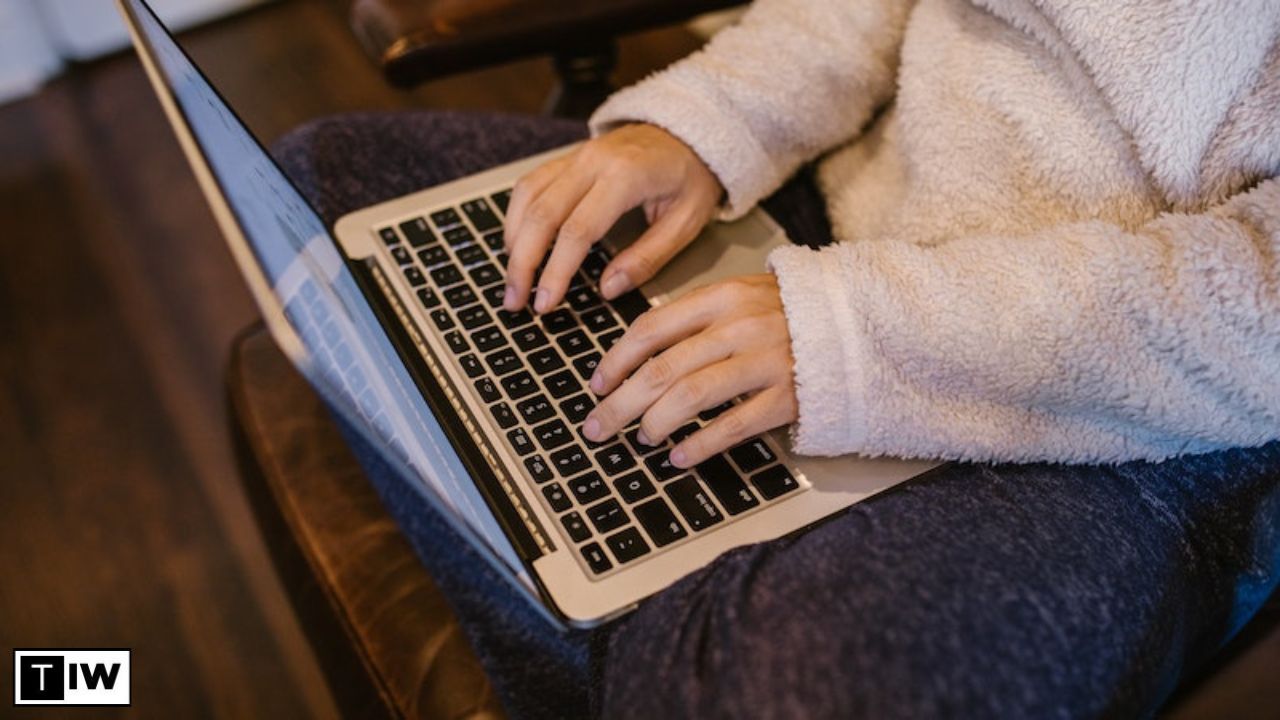 Are you an aspiring teacher, expert, or creative soul with knowledge to share? In the digital age of 2023, the world of online learning has never been more accessible and rewarding. Whether you're a seasoned pro or just dipping your toes into the e-learning waters, there's a wealth of platforms out there ready to help you turn your expertise into a thriving online course.
I've done the research, so you don't have to. Join me on a journey as I explore the 10 best platforms to sell your online courses in 2023. From user-friendly interfaces to powerful marketing tools, I'll guide you through the options, so you can transform your passion into profit. Let's dive in!
Important Features of Online Course Platforms
When diving into the world of online course platforms, it's crucial to understand the key features that can make or break your teaching experience. Here are five important features to look for in 2023:
1. User-Friendly Interface: A platform with an intuitive interface makes it easy for both you and your students to navigate, creating a smoother learning journey.
2. Customization Options: Look for platforms that allow you to personalize your course content, from branding to design, so you can showcase your unique teaching style.
3. Marketing Tools: Effective promotion is vital. Seek platforms that offer built-in marketing tools to help you reach a wider audience and boost course sales.
4. Comprehensive Analytics: Access to detailed insights on student engagement and performance is essential for refining your courses and improving the learning experience.
5. Payment Flexibility: Ensure the platform supports various payment methods and provides secure transactions to help you monetize your courses hassle-free.
10 Best Platforms to Sell Online Courses
Below are the 10 best platforms to sell your online courses in 2023. They include:
1. Udemy
Udemy, founded in 2010, is one of the pioneering platforms for online course creators. It began as a marketplace for anyone to share their knowledge, allowing instructors to create courses on a wide array of topics. The platform's immense popularity is due to its user-friendly interface, making it accessible for both beginners and experts. Udemy has a vast student base, which can help new instructors reach a broader audience.
For course creators, Udemy offers a hassle-free experience. You can focus on creating content while Udemy takes care of hosting, payment processing, and marketing. Plus, their revenue-sharing model lets you earn a significant portion of the course price.
However, Udemy has strict pricing policies, and your course might be frequently discounted, affecting your income. But for those starting, Udemy provides a straightforward path to share knowledge and build a following.
2. Teachable
Teachable, founded in 2013, took a different approach to online course creation. It empowers instructors by giving them complete control over their branding, pricing, and content. This flexibility makes it a top choice for course creators looking to build their brand. Teachable allows you to create a customized course website, which can be a powerful tool for marketing your courses and establishing your online presence.
One of Teachable's standout benefits is the ability to keep a larger portion of your course sales revenue, especially if you're on one of their paid plans. This can be a game-changer for course creators looking to maximize their earnings. Additionally, Teachable provides a seamless and intuitive course creation process, making it easy for newcomers to get started.
While it does not have the built-in marketplace that Udemy offers, it gives you more control and independence over your online course business.
3. Podia
Podia, a newer entrant founded in 2014, has quickly gained popularity among course creators. It's an all-in-one platform that not only allows you to sell online courses but also digital downloads, memberships, and webinars. The benefit here is the versatility to diversify your income streams within one platform.
Podia also provides a clean and user-friendly interface that's ideal for beginners. Another advantage of Podia is its transparent pricing structure, which includes zero transaction fees, giving you peace of mind regarding unexpected costs. It also offers features like email marketing, making it easier to nurture and engage with your audience.
Podia's emphasis on customer support ensures that you get the help you need, which is crucial when you're just starting out. While it may not have the same name recognition as Udemy, it's a strong choice for creators who want flexibility and control over their course offerings.
4. Thinkific
Thinkific, founded in 2012, has become a popular choice for course creators looking for a user-friendly platform. It began as a response to the complex process of creating and selling online courses. Thinkific simplifies this process, allowing creators to focus on their content.
The platform offers various customizable templates to create a unique course website, helping you establish your brand identity. One of Thinkific's key benefits is its robust set of features for course creators. You can easily create multimedia-rich courses, host webinars, and even integrate with third-party tools.
Plus, it offers a straightforward pricing structure with no transaction fees, which means you keep more of your earnings. Thinkific's dedication to providing a smooth experience makes it an excellent choice for beginners looking to share their expertise.
5. Kajabi
Kajabi, founded in 2010, is an all-in-one platform designed to simplify the course creation process. It started with a focus on marketing, providing course creators with tools to sell their courses effectively. Over the years, Kajabi has evolved into a comprehensive platform that covers course hosting, website building, email marketing, and more.
This makes it a fantastic choice for those looking to create and market their courses from a single platform. The benefits of Kajabi extend to its polished and professional-looking templates, helping you create an appealing course website without the need for technical expertise.
Kajabi also offers customizable pipelines and automation features, streamlining your marketing efforts. While it's a bit pricier compared to some other platforms, the investment can be worth it for those who want a powerful, all-in-one solution to sell online courses.
6. Skillshare
Skillshare, founded in 2010, takes a unique approach to online learning by offering a subscription-based model. Instead of selling individual courses, instructors on Skillshare earn revenue based on the number of minutes students watch their content.
This model can be beneficial because it provides a passive income stream as long as your content is engaging. Skillshare is known for its focus on creative and practical skills, making it a great choice for instructors in those niches. The key benefit of Skillshare for course creators is the potential for a broad audience reach.
With millions of subscribers, your courses can quickly gain exposure. Skillshare also handles hosting, payment processing, and marketing, allowing you to concentrate on content creation. While the earnings may vary based on viewership, Skillshare's subscription model can be lucrative for instructors who create engaging, high-quality content in demand by their audience.
7. Coursera
Coursera, established in 2012, is a prominent platform known for offering courses from leading universities and institutions worldwide. Originally, its primary goal was to provide high-quality, accredited education online. Over the years, Coursera expanded its offerings to include a wide range of courses, both free and paid, making it accessible to a global audience.
For course creators, this platform offers the prestige of being associated with prestigious institutions. One of the key benefits for course creators on Coursera is the potential for a massive student base. Millions of learners worldwide use Coursera, providing instructors with a broad reach.
Coursera also provides tools for course creation, marketing, and analytics, making it easier for newcomers to start sharing their knowledge. While it has strict quality standards for course content, being on Coursera can enhance your credibility as an educator and open up opportunities for collaboration with renowned institutions.
8. LearnWorlds
LearnWorlds, established in 2014, is a user-friendly platform designed to empower course creators. It focuses on creating engaging and interactive courses. LearnWorlds offers various customizable templates and features to help you build a visually appealing and engaging course website, even if you're not tech-savvy. This is a significant advantage for beginners.
One of the standout benefits of LearnWorlds is its emphasis on community and social learning. It allows course creators to foster student engagement through discussion forums, quizzes, and assignments. The platform also offers marketing tools, including email campaigns and affiliate programs, to help you reach a broader audience.
LearnWorlds' pricing model is flexible, and it does not charge transaction fees, ensuring you get to keep more of your earnings. Overall, LearnWorlds is an excellent choice for those who want to create interactive, visually appealing courses with strong community engagement features.
9. LifterLMS
LifterLMS, founded in 2014, is a WordPress-based learning management system (LMS) that's gained popularity among course creators. It seamlessly integrates with WordPress websites, allowing instructors to have full control over their online course platform.
This integration provides flexibility and customization options for course creators to design their unique online learning environment. One of the significant benefits of LifterLMS is its simplicity and affordability. It's designed to be user-friendly, making it accessible for beginners.
The platform offers various add-ons and integrations, allowing you to expand your course's capabilities as your needs evolve. LifterLMS also provides features like quizzes, certificates, and membership options to enhance the learning experience for your students.
Plus, it does not impose any transaction fees, ensuring you keep more of your course revenue. If you prefer a WordPress-based solution with flexibility and control, LifterLMS is an excellent choice for you.
10. WizIQ
WizIQ, established in 2007, is an online learning platform designed to deliver live and on-demand courses. It's known for its virtual classroom features, making it ideal for educators who want to conduct live sessions with their students. WizIQ has a history of serving educational institutions and businesses, and it continues to evolve to meet the needs of course creators.
One of the standout benefits of WizIQ is its virtual classroom, which offers interactive features like whiteboards, breakout rooms, and live chat, enhancing the learning experience. It also provides tools for course creation, assessment, and analytics.
While it may not have the same name recognition as some other platforms, WizIQ is a solid choice for educators who want to offer live sessions and interactive content to their students. The platform also supports the sale of courses, making it a versatile option for course creators looking for live teaching capabilities.
How to Price Your Online Course
1. Know Your Audience: Start by understanding your target audience's budget and willingness to pay. Research similar courses in your niche to gauge the market prices.
2. Value-Based Pricing: Consider the unique value your course offers. If it provides specialized knowledge or tangible skills, you can justify a higher price tag.
3. Start with a Low Introductory Price: For new courses, it's often a good idea to offer an initial discount or a lower starting price to attract your first students.
4. Tiered Pricing: Create multiple pricing tiers for your course, offering different levels of access or additional resources at higher price points.
5. Test and Adjust: Don't be afraid to experiment with your pricing. Monitor sales and student feedback, and be ready to adjust your course pricing as needed to find the sweet spot that works for both you and your learners.
Alternative Ways to Sell Your Online Courses
Besides the popular online course platforms, there are other creative ways to sell your courses in 2023. These options offer flexibility and unique opportunities for course creators. Here are five alternative methods to consider:
1. Self-Hosted Website: You can set up your own website using platforms like WordPress and sell courses directly to your audience. It gives you full control over branding and pricing. Check out our post on how to sell courses on your website.
2. Social Media: Leverage platforms like Facebook and Instagram to promote your courses. You can use features like Facebook Groups and Instagram Shopping to engage with potential students. You should read our article on how to sell courses on social media.
3. Email Marketing: Building an email list can be a powerful way to market your courses. Send informative newsletters and exclusive offers to your subscribers.
4. Webinars and Workshops: Hosting live webinars or workshops can help you connect with your audience in real-time and promote your courses effectively.
5. Affiliate Marketing: Collaborate with influencers or affiliates who can promote your courses to their audience in exchange for a commission. It's a great way to reach a wider audience.
Conclusion
We've come to the end of the article, and I hope you've found it helpful on your journey to selling online courses in 2023. With these top 10 platforms, you have a world of opportunities at your fingertips. Whether you're a seasoned pro or just starting out, there's a platform that suits your needs.
Remember, success in online course selling is not just about the platform, but also about your content, marketing efforts, and dedication. So, choose the platform that aligns best with your goals and audience, and don't forget to keep learning and adapting to the ever-evolving online landscape. Here's to your success in the world of online education!
Recommended: