How to Start Tiger Nuts Drink Business in Nigeria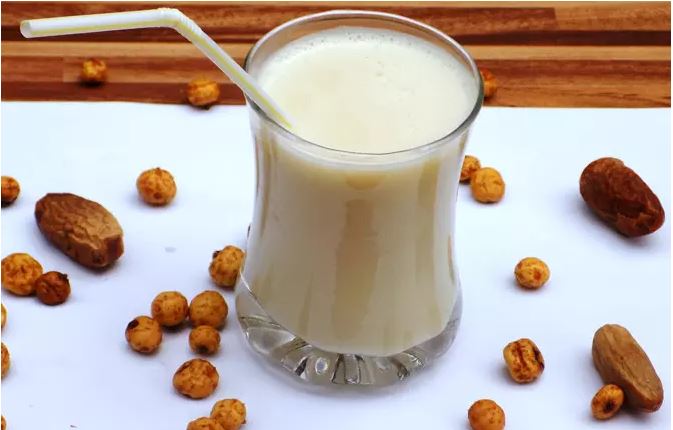 On the blog, we have explained how you can start soft drinks business and zobo drinks business in Nigeria. In today's article, we will be explaining the step-by-step guide on how you can start tiger nuts drinks in Nigeria. This article will expose how you can start a business on a small scale or large scale.
Tiger nuts drink also kunu aya is a nutritious drink. It contains many minerals and vitamins like protein, fats, carbohydrates, calcium, iron, and more. This is why the drink is highly loved by all Nigerians even though it originated from the North. Making tiger nut drinks is also easy.
All you need is to blend tiger nuts, some ginger, and sugar together and refrigerate them in pet bottles. After all this they are good for sale.
Is Tiger Nuts Drink Profitable?
There are so many reasons why Nigerians consume tiger nuts drinks. Many of these reasons all boil down to the fact that the drink can heal and revitalize the body. This is perhaps the major reason why the need for tiger nuts drinks has increased which in turn is making the business lucrative.
Another reason the business is profitable is that you do not need too much capital to start it. Because the ingredients used in making the drink too is not too much.
Capital Needed to Start Tiger Nut Drink Business
Many people do not know that they can start a tiger nut drinks business from their homes. They think they need to start a factory. Note: It is not bad to own a factory if you can afford it. If you cannot, you can use recycled plastic bottles to store your kunu aya and then refrigerate them after producing them. 
To start a tiger nut drink business from your house you will need a minimum capital of #20,000.  This capital will be used to buy tiger nuts, ginger, and sugar.
How to Start Tiger Nuts Drink Business in Nigeria
The guide below is the steps needed to start the tiger nuts drinks business in Nigeria.
1. Learn how to make Tiger Nut Drink
The first step to starting a tiger nut drink business in Nigeria is to learn how to make tiger nut drinks. There are different ways and different forms in which you can learn. You can learn from the Hausas that make it in your area or learn online using YouTube.
After learning how to make it in 2 – 3 days, the next step will be to practice what you have learned. At this point, you need to buy the ingredients needed in small quantities to practice. When you are done making it you can give them out to family and friends to taste for feedback.
Tiger nut drinks are best reserved cool after preparing them so it is best you refrigerate them to stop them from spoiling or becoming sour.
2. Get your Required Capital
The cost of starting a tiger nut drink business is not expensive. This is why the northerners are able to start the business easily. With the capital I stated above you can start your own kunun aya business from the four corners of your home.
After sourcing the capital, the money will be used to buy the equipment and ingredients for making the tiger nut drink business.
3. Buy your ingredients
There are four major ingredients used to make kunun aya. These ingredients can be bought at wholesale prices to increase their quantities. After buying them, to make them last a long time you need to spread them in a place that is properly ventilated. However, sugar should be kept in a sealed container to keep away from ants.
Luckily, you can also make money from the waste of your kunun aya. You can sell them to livestock farmers. This means that you do not have to worry about the waste causing a nuisance in your environment as it can be a source of income for you.
4. Start Producing your Drinks
Before you start producing your drinks, you need to get the pet plastics that you will use to package your drinks. Depending on how much you have at hand you can either use recycled soft drinks plastic bottles or buy new ones. Both are good as long as they are properly washed.
After getting these bottles, you should then prepare your tiger nuts drinks and refrigerate them. Tiger nut drink settles on time so you have to keep mixing it until they are packaged into bottles.
5. Storing your Tiger Nuts Drink
Except if you add preservatives to your tiger nut drinks you must refrigerate them. Doing this will not make your drinks sour. The vitamins and minerals in the drink will also remain at their peak. All drinks must be refrigerated until they are purchased.
This means that you need a fridge and regular electricity to keep the fridge cool. In the case that there is no electricity or generator to power your fridge, you need to buy ice blocks to cool your drinks.
6. Selling your Drinks
Depending on the size of your drinks you should sell your tiger nut drink at #200 or #300 for each bottle. Tiger nuts are expensive. Due to this, the drinks are more expensive than zobo drinks. Some sellers sell their drinks at #300 for each 35cl bottle. But it depends on you and your cost of production.
If you are able to get your mixing well, you should be able to make #100 from each bottle of tiger nut drink you sell at the retail level.
7. Businesses to Start with Tiger Nut Drink Business
1. You can sell zobo. Yes, most people in this business also sell zobo to support their business. You can make good profits from selling zobo. Read our guide on how to start zobo drinks business in Nigeria.
2. Sell Snacks. Are you good at making puff puff or egg rolls? You can make these snacks to sell with your drink business. Check out the best lucrative snacks to start in Nigeria today.
3. Pure water Business. If you have a shop you can sell pure water too. The profit in this business may not be much but it still goes a long way. Read our guide on how to start a pure water business in Nigeria.
4. Another business you can start alongside your tiger nut drinks business is an ice block business. If you have a chest freezer you can start making ice blocks to sell to bars and restaurants. Read our guide on how to start ice block in Nigeria.
Conclusion
The tiger nut drink business is so much loved by students and stay-at-home mums because it is easy to start. However, it requires consistency to be able to make huge profits from the business in the long run. The business can also be established on a large scale but you need to build your customer base first.
Image Credit to allnigerianfoods.com
Recommended: