How to Make Money from Photography: 10 Best Ways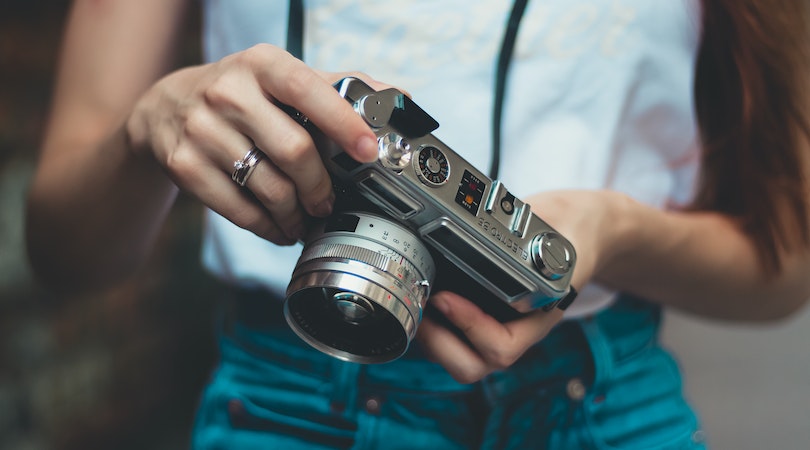 Capturing moments through the lens of your camera isn't just a hobby; it's a potential gateway to a world of opportunity in 2023. If you're passionate about photography and have a knack for taking stunning shots, you're in luck! In this article, I'll explore the top 10 best ways to turn your love for photography into a source of income.
Whether you're a budding enthusiast or a seasoned shutterbug, these practical and beginner-friendly tips will help you learn how to make money from your snapshots. So, grab your camera, let's focus on your path to photographic prosperity!
Different Types of Photography
When diving into the world of photography, it's essential to explore the various types of photography to find your niche and potential money-making opportunities. Here are seven distinct types of photography that offer unique avenues for both beginners and seasoned photographers:
1. Portrait Photography: Capturing the essence and personality of individuals, often used in family, senior, or professional headshot sessions.
2. Landscape Photography: Focusing on the beauty of nature and scenic views, perfect for selling prints or licensing your work.
3. Event Photography: Covering special occasions like weddings, parties, and corporate events to document cherished moments.
4. Product Photography: Showcasing products for businesses, e-commerce, or advertising purposes, enhancing their visual appeal.
5. Fashion Photography: Collaborating with models and designers to create captivating images for the fashion industry.
6. Wildlife Photography: Immersing yourself in the great outdoors to capture the beauty and behavior of wildlife, often featured in publications and exhibits.
7. Stock Photography: Building a portfolio of versatile images for stock agencies, where they can be purchased for various purposes, generating a steady stream of passive income.
How to Make Money from Photography
Below are the top 10 best ways to turn your love for photography into a source of income. They include:
1) Sell Your Photos on Stock Websites
If you're looking for a straightforward way to monetize your photography, consider selling your photos on stock websites. These platforms, like Shutterstock, Adobe Stock, and Getty Images, connect photographers with businesses, designers, and individuals in need of high-quality images for various purposes.
To get started, sign up as a contributor on these platforms and upload your best shots. Ensure your photos are well-composed, free of any copyright issues, and meet the platform's quality standards. Once your photos are accepted, they become available for purchase by customers.
You earn a commission each time someone buys and downloads one of your images. The more photos you upload, the greater your potential for earning. Stock photography can be a passive income stream, allowing you to make money from your existing photos while you focus on other aspects of your photography journey.
Keep in mind that popular and versatile themes like landscapes, travel, and lifestyle often perform well on these platforms. Check out websites you can sell your photos.
2) Sell Prints of Your Work
Transform your captivating photos into beautiful works of art that people can hang on their walls. Selling prints of your photography is a wonderful way to make money while sharing your art with others. Start by selecting your best and most visually striking images, and then ensure they are properly formatted for printing, with high resolution and optimal color quality.
You can print these yourself if you have the equipment, or use print-on-demand services to fulfill orders for you. To sell prints, you can create an online store on platforms like Etsy, SmugMug, or even your own website. Promote your prints through social media, local art fairs, or by reaching out to interior designers and local businesses.
Offering different sizes and framing options can attract a wider range of customers. Selling prints not only allows you to earn money from your photography but also provides a tangible way for people to appreciate your art in their everyday lives.
3) Teach a Photography Class
Sharing your photography knowledge and skills through teaching can be a rewarding way to make money while helping others improve their own photography. If you have expertise in a specific genre, technique, or camera, consider offering classes or workshops.
You can teach in person, or create online courses that reach a global audience. Start by defining your target audience and the type of class you want to offer, whether it's beginner basics, portrait photography, or advanced editing techniques.
To get the word out, you can advertise your classes through social media, your photography website, or on online course platforms like Udemy or Teachable. Hosting workshops or group classes can be a great way to interact with students, answer their questions, and provide hands-on guidance.
Teaching photography allows you to earn money while also nurturing the next generation of photographers, sharing your passion, and helping them grow their skills.
4) Open a Print-On-Demand Shop
Do you love capturing stunning images with your camera? Open a print-on-demand shop and turn your photography into a source of income. With this approach, you can sell your photos as prints, canvases, posters, or even on various items like mugs, phone cases, and more.
Platforms like Printful, Printify, and Redbubble make it incredibly easy to set up your shop. They handle the printing, packaging, and shipping, so you can focus on creating beautiful photography. To start, select your best shots and optimize them for printing.
Ensure the resolution and image quality are top-notch to produce stunning products. Then, set up your online store, adding descriptions and pricing for your items. Promote your shop through social media, your photography website, and even photography communities.
As customers purchase your prints or products, you will earn a commission, turning your passion into a profitable venture.
5) Create a Photography Blog
If you're passionate about photography and have valuable insights to share, consider creating a photography blog. Blogging allows you to express your creativity, share tips, and engage with a like-minded community while potentially generating income.
Start by choosing a niche within photography, such as travel photography, portrait photography, or nature photography. This helps you target a specific audience interested in your content. Write informative and engaging articles that cover various aspects of your chosen niche.
You can create posts about camera gear reviews, photography techniques, or even behind-the-scenes stories about your photoshoots. To monetize your blog, you can use advertising, affiliate marketing, and selling digital products like photography presets or eBooks. As your blog gains traffic and a loyal readership, you'll start seeing returns on your time and effort.
6) Participate in Photography Contests
Participating in photography contests can be a fun and potentially rewarding way to make money with your camera. Many organizations and websites host photography competitions with cash prizes, equipment, or even opportunities for exposure.
Keep an eye out for contests that align with your photography style and interests. You can find these contests through online platforms, photography magazines, or local photography clubs. To increase your chances of winning, select your best shots and adhere to the contest rules and themes.
Pay attention to submission deadlines and ensure your photos meet the required specifications. While there might be entry fees for some contests, the potential rewards can be well worth it. Winning or even being recognized in photography contests can not only boost your confidence but also lead to cash prizes or valuable exposure, which can be a significant step towards making money from your photography.
7) Edit or Retouch Others' Photos
Are you a budding photographer with a keen eye for detail and a knack for image editing? Well, here's a fantastic way to make money from photography – offer your skills to edit or retouch photos for others. Many photographers, both amateurs and professionals, often seek help in post-processing their images to make them shine.
You can provide services like color correction, skin retouching, and background enhancement. Building a portfolio of your edited work is key. To get started, invest in photo editing software like Adobe Photoshop or Lightroom and learn the ropes through online tutorials or courses.
Once you are confident in your skills, you can promote your services on freelancing platforms, photography forums, or even by word of mouth. You can also showcase these on your website or social media to attract potential clients. Building a strong online presence and offering competitive rates can help you turn your passion for photo editing into a lucrative source of income. Check out how to edit pictures with your phone.
8) Conduct Photography Tours and Workshops
If you're passionate about photography and enjoy sharing your knowledge with others, consider conducting photography tours and workshops. This is a fantastic way to make money while doing what you love. Start by choosing a location or niche that you are familiar with, whether it's urban landscapes, wildlife, or portrait photography.
Plan your tours to provide participants with unique photographic opportunities and insights into your chosen subject matter. To promote your photography tours and workshops, you can create a professional website, use social media platforms to showcase your expertise, and collaborate with local tourist agencies.
Offering small group sizes and personalized instruction can be a selling point. Ensure your pricing is competitive and includes any necessary equipment or transportation. As you gain a reputation for providing valuable and enjoyable experiences, your photography tours and workshops can become a sustainable source of income.
9) Freelance for Magazines and Publications
Have you ever dreamed of seeing your photos in magazines or publications? As a freelance photographer, you can turn this dream into a reality. Start by creating a portfolio showcasing your best work, emphasizing your style and versatility. Then, identify magazines or publications that align with your photography niche and style.
Pitch your photo stories or ideas to their editors, and be prepared to provide samples of your work. To increase your chances of getting published, consider local or niche publications as they may be more open to working with freelance photographers.
Networking with other photographers and professionals in the industry can also open doors. Do not forget to create a strong online presence, with a website and social media accounts showcasing your portfolio. Over time, as you gain experience and recognition, freelance photography can become a rewarding income source.
10) Become a Social Media Maven
In the digital age, social media has revolutionized the photography industry. If you have an eye for captivating visuals and the ability to grow a social media following, you can make money through sponsored posts, brand partnerships, and selling your own prints.
Begin by selecting a niche or style that defines your photography, such as landscape, portrait, food, or travel. Consistency in your content is essential; post regularly and engage with your followers. Building a substantial social media following takes time and effort.
Use relevant hashtags, interact with your audience, and collaborate with other influencers or photographers. As your following grows, you can reach out to brands and businesses that align with your style for potential partnerships. These collaborations can result in paid promotions and sponsored posts.
Additionally, consider selling your prints or digital downloads to your loyal followers, turning your social media presence into a profitable venture.
Common Challenges and How to Overcome Them
Below are some common challenges and pitfalls in photography business and how you can overcome them:
1. Expensive Gear: One common challenge for budding photographers is the cost of high-end equipment. To overcome this, start with what you have and gradually invest in quality gear as you gain experience.
2. Competition: The photography industry is competitive, but do not be discouraged. Focus on finding your unique style and niche to stand out from the crowd.
3. Building a Portfolio: Creating a strong portfolio can be daunting, especially when you're just starting. Begin by offering free or low-cost sessions to build your portfolio and gain experience.
4. Marketing and Self-Promotion: Many photographers struggle with self-promotion. Overcome this by utilizing social media, building a professional website, and networking with other photographers and potential clients.
5. Balancing Passion and Profit: Finding the balance between pursuing your passion for photography and making a living can be challenging. Start by taking on both paid and personal projects to maintain your enthusiasm while generating income.
Frequently Asked Questions (FAQs)
a) "Is photography a good career?"
Photography can be a rewarding career, but it's essential to recognize that it often requires time and effort to establish yourself. Like any creative field, success varies from person to person.
b) "Is it hard to make money as a photographer?"
Making money as a photographer can be challenging initially. Building a client base and reputation takes time, but with dedication and the right approach, you can turn your passion into a profitable profession.
c) "Which type of photography makes the most money?"
Different photography niches have varying income potentials. Wedding and event photography, commercial photography, and stock photography are known for their income potential. However, what works best for you depends on your skills and interests.
d) "How much can you earn as a photographer per year?"
Earnings as a photographer can range widely. In the early stages, you might earn around $30,000, but with experience and a solid client base, you can potentially make $75,000 or more. Remember, it's not a guaranteed income, and success often depends on your dedication and marketing efforts.
Conclusion
In conclusion, making money from photography is not just a dream; it can be a reality if you're willing to put in the time and effort. Whether you choose to sell your prints, offer your photography services, or explore other creative avenues, there are numerous opportunities waiting for you.
Remember, it's not just about the income; it's about pursuing your passion and sharing your unique perspective with the world. So, grab your camera, hone your skills, and embark on your photography journey. With dedication, creativity, and a touch of business savvy, you can turn your love for photography into a rewarding source of income.
Recommended: