Good Reasons to Block Someone on Facebook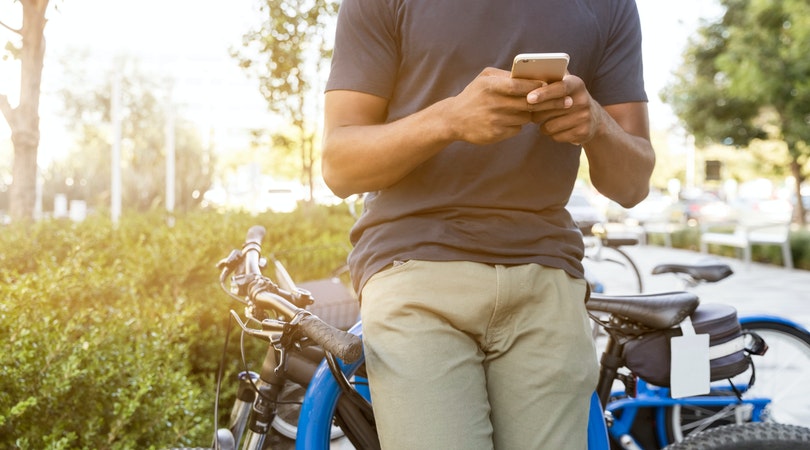 Since Facebook was created in February 2004 and WhatsApp in February 2009 it has brought a lot of joy to everyone all over the world. People now have the opportunity to connect with their friends, longtime friends, and strangers far and near. If I can still remember vividly I joined Facebook in 2008. And back then it was like I was introduced to a new world. At that time, I met all sorts.
From my friends to girls (the part I loved the most) to amazing videos and written content. Then, I was limited to Facebook on a desktop computer or laptop in a cyber café. So my joy was always cut short each time I had to log out due to the exhaustion of café time. Not that Facebook was not on some internet-enabled phones then (because it was) but I was not privileged to own one then.
And by the way, shout out to Isreal, my course mate then. He was the one that introduced me to Facebook and he was the first friend I added to my friend list but I got to know about WhatsApp through another friend. Fast forward to today, Facebook and WhatsApp have now evolved in that they can do anything if not everything like making calls (video and audio) sending and receiving messages (chats) sending and receiving videos, audio, and pictures.
The list goes endless. However, in as much as all these features make you stay longer on Facebook, there are some reasons why you may want to stay off if care is not taken off permanently and this reason is – people. Making friends on Facebook or WhatsApp is very easy and enticing as this is just a click away. But this can go south at any time especially when you least expect it.
So today, we want to share with you 5 good reasons you should block someone (whether family or friend) on Facebook or WhatsApp at least to save you the pain of avoiding Facebook, WhatsApp, or Social media because of people.
Is it Rude to Block Someone?
No, It is not depending on the circumstances. The most important thing here is your safety and what makes you comfortable. Facebook is about socializing and connecting with people. Anything that goes beyond this and puts you at risk is a reason to block someone.
Good Reasons to Block Someone on Facebook
Here are the top good reasons to block someone on Facebook.
1. Facebook Chat Stalkers
This is the first reason to block someone on Facebook. I am sure you have had experience with at least one Facebook chat stalker. You might feel they are not up to nothing but they can be very unpredictable. It seems they don't know you that much but you will be surprised how much they know you.
Facebook chat sidebar stalkers/intruders or whatever you call them basically use a microscope (a perfect observing method) to monitor (their prey) anyone they are interested in to know where they stay and who they care about. And these individuals can visit you when no one is home to harm you or kill you.
Presently, there's no single way (a one size fits all method) to spot or detect a stalker on social media, especially on Facebook but when your mind tells you-you to have one on your friend list as a friend, it's time you block that person instantly. When you do this, it stops the stalker from getting access to your post, or picture uploads and stops him or her to be able to comment and your activities.
2. Unwanted Acquaintance
You can also block someone on WhatsApp or Facebook on the basis of unwanted acquaintance. This is when you don't know someone and somehow this person is able to add you successfully as a friend and asides from this; also send you unsolicited messages. Sometimes, when these people see they are been ignored, they could create another account in your friend's name just to make to chat/talk with them.
You should block these persons immediately not only because of their disturbance. But also on the fact that they can soil your updates/profile with derogatory statements – just to be noticed. If you have someone like this as a friend on Facebook they can disfigure your profile and your brand as a whole, so, they should be blocked.
After blocking them you should not stop this. Be on the lookout for the friend request and make sure they did not open another Facebook account or create another WhatsApp account just to monitor you.
3. Unknown Groups
It's funny how you add someone as a friend; bringing them into your world and personal space and before you know it they have added you to a group without asking for permission first. This has happened to me countless times on Facebook and even on WhatsApp. And I have had to do the needful especially if I am still getting to know you as an online friend and you do this.
Here is the thing, if I welcome you into my space, I expect you to follow my rules or at least the general rule of online friendship like getting to know my likes and dislikes before you start adding me to your group and if you are unable to see this or respect this, it's a perfect reason for me to block you.
4. Unnecessary Bugging
This usually falls on people you have known for a long time like friends asking you for one favor or the other and you ask them to wait for a certain period probably because what they asked from you is going to take time to get. But because they cannot wait they begin to bug you continuously with messages (in your inbox).
This can be worse when you ignore them and they start to throw insults at you. When this happens, it's time to block them.
5. Cyber Bullying
This is now happening more these days because people now feel they can do anything behind their phone screens and get away with it. Although some people have built a thicker skin for this does it really matter? It does not, especially if this person(s) is going too far. Though cyberbullying is a crime, I am yet to see anyone go to jail for it (prove me wrong if I am here).
So it is just better you take care of it yourself and that is blocking this person(s). Do this without any remorse. The purpose of social media is to connect with people around us and to do this without fear.
Conclusion
Sometimes you do not need a perfect reason to block someone on Facebook or WhatsApp. Your reason for blocking might not even make sense to your friends or be among the ones I mentioned above. But if you believe you are right on track I will hear these reasons and add some of them to this article. Do not forget to share this (blog post) with your friends. Who knows? This might be the best gift you've given to them so far.
Recommended: