Real Reasons Millennials Use Emojis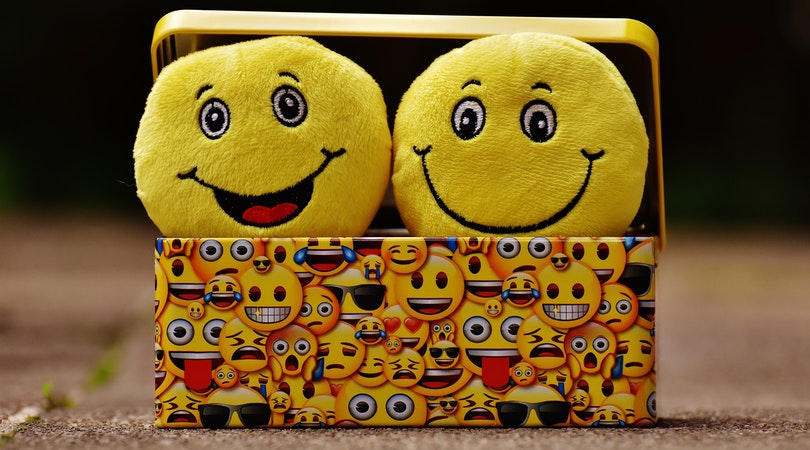 If my memory serves me right, I got to know about emojis when I got my first Android phone, not that it did not exist on my Blackberry phone then, it did but I really got to know more about them on my Android WhatsApp. I hope you still remember the Blackberry phones right? Please do not tell me you've forgotten in a hurry those days we usually take our BB charger everywhere we go because the battery doesn't last long.
Or when we use to ask for our friend's BB pin just to add them to our BBM list (even when we know we can chat with them on WhatsApp). I personally remember those days when we gave ourselves silly profile names and used abstract pictures on our DP (having a funny smile on my face now as I write this). Those days are still like yesterday to me because I still remember the number of BBM contacts I add.
This might sound totally unbelievable to you but I only had 6 BBM contacts right from the time I started using Blackberry till I stopped. Apparently, all efforts to increase my contacts failed all thanks to Android for later taking over the mobile space. So, even though I saw more emojis on BBM then, I still found it really hard to add them to my chats (communicate with friends).
Then my friends would use smileys, emojis when I crack them up but I could never respond in the same manner. To me the question that always popped in my mind then was: will using them (emojis) portray me as a serious person? This question lingered then on my mind and today it still pops up once in a while. No offense to my friends who used smoking emojis as part of their display name then.
It made me see them as immature, children that never outgrew toys. Fast forward to today, I have stopped using BBM because the world has moved on from it but I now use the emojis on my WhatsApp when chatting and sometimes for my status update. Although I still ponder on this question, I have been able to convince myself (my brain) that it really depends on how I see it.
Do I want to see it, as a bad thing or as a good thing? A good thing in the sense that it helps me to express myself better than my words (sometimes) by giving people a graphical response to their chats or bad in the sense that I'm totally discouraged from using it.
Well, after long thought and a long battle of the mind, I later agreed that emojis have come to stay and the earlier I start using them the sooner. But however, what is your thought on this? Do you use emojis? If you do, how do you think they portray you? Please share with me…
Conclusion
That's all in this article. As usual, let me know if I missed any part of this article. Also, let me know if there are topics you want me to write about on the blog or talk about on our YouTube Channel or maybe our podcast. Do well by following us on all our social media platforms, listen to our podcast, and subscribe to our YouTube channel.
We have awesome content there too. You can also support us by donating a little token for the sustenance of the blog. Check out our copyright terms here. Finally, share this article with someone you feel might need it.