How to Start Auto Spare Parts Business in Nigeria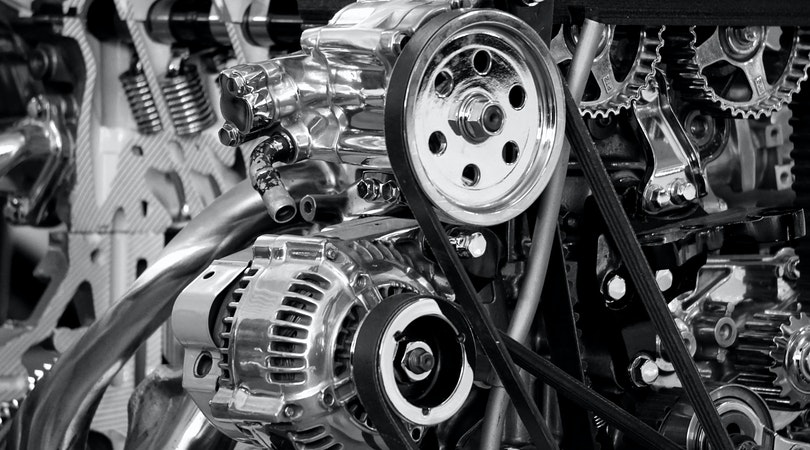 Are you thinking of starting a business in the auto industry? Do you want to start a spare parts business in Nigeria maybe selling keke napep spare parts, motorcycle spare parts, or even vehicle spare parts? Read this article to the end.
In this article, I am going to be sharing with you how you can start an auto spare parts business in Nigeria, the capital needed to start, and how to run and make profits from the business successfully.
Is Auto Parts Business Profitable?
The auto spare part business is very profitable because a huge population of Nigerians owns and use vehicles. These vehicles range from cars to SUVs to pick-ups and even buses. It is estimated as of 2018 that the vehicle population in Nigeria was 11,760,871 following the total estimation of Nigeria's population at 198,000,000. This means that Nigeria's vehicle per population ratio is 0.06 percent.
This is as of 2018 imagine what the population will be now, today. Asides from this, the population of generator users in the country is on the high side especially due to the epileptic power supply we are currently facing. As long as we have vehicles and generators we will surely need to change their parts at one time or the other. This is one of the major reasons why the spare parts business is a lucrative business. It is a business of need.
There will always be a need for spare parts whether auto spare parts or generator spare parts as long as Nigerians still use cars to move around and generators to power their homes.
Capital Needed to Start Spare Parts Business
The capital needed to start a successful auto spare parts business is high and this is because the business is a capital-intensive business. The profits in the spare parts business runs into millions in Nigeria so this is a major reason why the profits are also high.
You can either start a small-scale, medium, or large-scale spare parts business. The kind of auto spare parts business you start depends on the capital you have at hand. To start a small-scale spare parts business whether for generators or cars, you will need a capital of about #500,000 – #1,000,000.
But if you want to start a medium or large-scale spare parts business you will need a capital of about #2,000,000 – #10,000.
Auto Spare Parts to Sell in Nigeria
Many people think the selling of auto spare parts is only about selling engines but this is not true especially when it comes to vehicles. Every part of the vehicle can be replaced even down to the body. So here are some auto spare parts you can sell as a spare parts dealer in Nigeria. These are:
1. Engines
2. Car doors
3. Bumpers
4. Dashboards
5. Silencers
6. Side mirrors
7. Head lights
8. Tail lights and more
There are others. However, these are the major motor spare parts Nigerians buy the most.
How to Start Spare Parts Business in Nigeria
Now that we are done talking about the capital needed, and how profitable the business can be, let us now talk about how to start an auto spare parts business in Nigeria. Here are the steps on how to start an auto spare parts business in Nigeria.
1. Write a Business Plan
To start a profitable spare parts business you need to write a spare parts business plan. The business plan you will be writing should be based on the capital you want to use to start the business. One of the benefits of writing a business plan is being able to predict the success of the business and its profits.
Your business plan will inform you of different ways you can actually make money from the business. If you actually joke with business plans and underestimate their important or positive effects on business you should not do that in this business as doing all this will expose you to unforeseen losses.
And about how you can write the business plan, I say all the time that anyone can write a business plan, however, it is not everyone that can write a detailed business plan. This is where professionals like us come in.
If you really want a detailed business plan you can reach out to me or get someone around you that can write it for you at a reasonable price
2. Get the Capital Required
The capital of a spare parts business can be very demanding. For this reason, this business is not for everyone especially if you earn a low income or you cannot afford the capital. You need to source capital yourself without the help of anyone. So you will know you are not owing anybody or organization.
You can proceed with the business as long as you have the minimum or maximum within the capital mentioned. Read our post on how to get funding for your business in Nigeria.
3. Locate a Wholesaler or Import
You can get your spare parts from local importers or you can simply import them into the country by yourself. Spare parts that are sold in Nigeria are mostly imported from China and America. If you want to go into the importation and selling all by yourself and you do not know how you can start you can start, start first by buying from a local seller to sell.
There are different spare parts markets in Nigeria today. In Lagos, the most common one is the Ladipo market in Oshodi. If you do not reside in Lagos you can locate the spare parts market in your state, look for reputable Sellers, and say you want to be buying spare parts from them to sell.
The Igbo tribe is the most popular tribe that is in the spare parts business so if you are Igbo too it will be easy for them to teach you about the business. However, if you are not Igbo and you cannot speak Igbo you should still be able to communicate with them telling them that you want to learn and to do business with them.
4. Rent a Shop or Warehouse
As a prospective spare parts dealer, you need to rent a shop or warehouse for your goods. There are two major places you can rent a shop for this business. You can rent a shop in the spare parts markets or simply rent a shop in an area to sell.
Most spare parts dealers prefer to sell their goods in the market but the decision as to where you sell yours is on you. If you want to rent a shop away from the market you need to make sure your shop is strategically located at the right place – facing a main road. 
This could be an express road, bus stop, T-junction, or more. This is to make sure customers who want to buy tokunbo or new spare parts can easily locate you. Another thing you should also make sure of is that the cost of rent for the shop is not high. If it is, it will cripple your business within a year.
5. Start Selling Spare Parts
Being in the right position will make you start selling your tokunbo or new spare parts fast. However, to make sure that there is no time your sales drop you can visit all mechanic workshops or villages around telling them about your spare parts shop and the quality of the goods you sell.
This should convince them to buy from you rather than going to the market. Family and friends can also be useful in advertising and patronizing your business.
6. Profits in Spare Parts Business
The profits in the business do not just appear one day. It takes a process – a gradual process. But you can make this process faster by.
1. Building your customer base fast. When you have a customer base it is easy to constantly communicate with customers.
2. Doing deliveries. Doing deliveries for your customers will increase your sales which will in turn increase your profits.
3. Selling genuine parts. Due to the fact that the market is over-flooded, selling original parts will increase patronage which will increase your profits as time goes by.
Conclusion
The spare parts business is a lucrative business but the business is for men or women that are willing to get their hands dirty as we all know spare parts can be either greasy or dirty. And to take your spare parts business to the highest height you need to be importing your spare parts into the country yourself. This has many benefits.
Recommended: