How to Get a Tech Job Without a Degree (Quick Ways)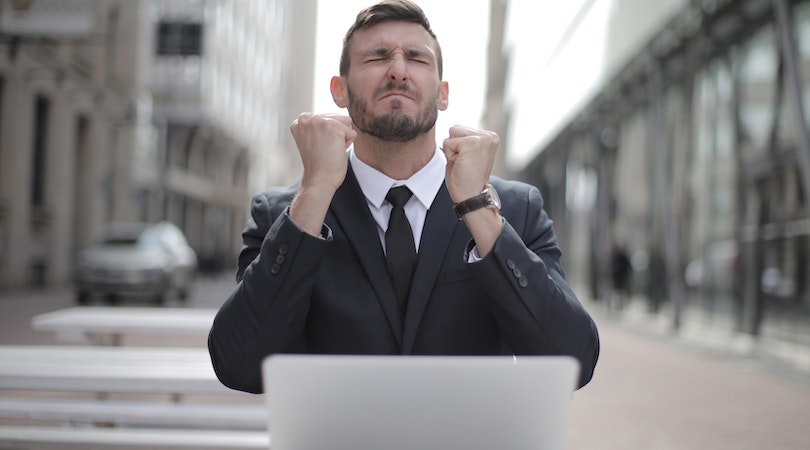 In today's article, you will learn the steps you need to take or the process to follow to get a tech job without a degree. As of today, there are many doubts as to whether it is possible to get the highest paying tech jobs even with a degree. Many individuals feel it is absolutely impossible as technology jobs require formal education at least a BSc degree to be able to establish a career.
Well, I will tell you that inasmuch as this is somewhat true, it is indeed possible to get a high-paying job in tech without a degree with these tips below. There are different sectors in the technology industry and these sectors provide different highest paying jobs.
Many of these jobs range from artificial intelligence, data analysis, information security, machine learning, cybersecurity, coding, and software development amongst others with different estimated salaries. However, the ability to do demands lots of hard work and learning even whilst on the job.
How to Get a Tech Job Without a Degree
Below are the steps on how to take to get a tech job even without a degree.
1. Start as a Volunteer or Intern
One of the best ways to secure a tech job without a degree is to start as a volunteer or an intern. This method is good, especially for individuals who are passionate about tech and yet do not have any experience or foundation in (IT) Information Technology.
There are different types of jobs in technology that can guarantee you employment in a tech company as long as you know how to do the basics about computers. All you need is a perfectly written CV introducing you to your basic computer skills and what you will bring to the table if you are employed in the company of choice.
Once your CV is viewed you will be called in for an interview. If you pass the interview you will employed as a staff and learn while you work. Before resuming as a volunteer, it is important to understand the formal agreement between you and your company.
The reason for this is that while some tech companies pay their interns/volunteers some do not. The reason for this is that since they are training you whilst you are on the job you do not deserve to be paid. And even those that pay only give a minor sum to take care of your basic bills.
2. Work with your Skills
Another way to get a tech job without a degree is to work with the skills you have. In this modern day, there are many minor skills individuals possess every day just on the basis that they use the computer every day and they are passionate about the amazing it could do.
For example, an individual who knows how to use Canva will still regard him or herself as a graphic designer.
This person can use the skills he or she has learned to apply for a graphic design job. Since most employers do not care about the software or app their employees use as long as they get the job done, even as an amateur you can apply to these companies and be employed.
To guarantee your employment you need to do your findings about the company you want to apply to and construct an irresistible CV stating your years of experience and how good you are. If you cannot write your CV you should employ a professional to do it for you.
3. Get a Certification in IT
Another way to get a job in a tech company without a degree is to get an IT certification. There are different tech companies that train and give free or paid certifications. Examples of the companies are Google, Coursera, Microsoft, and others. You can apply to tech companies to get trained on a free or paid basis.
Depending on the length of the lecture you can get qualified in a month, two months, or three months. After you are done with the training you will be awarded a certification. The best part about these trainings is that you do not need a degree to be accepted into the different programs.
All you need is the zeal and the ability to read and write. Most of these certifications are well recognized so you can be rest assured of employment when you apply for a tech job with it.
4. Join a Tech Retreat
Joining an educational retreat to learn about tech is another great way you can get a tech job without a degree. What is a tech retreat you might say? A tech retreat is a specialized program where individuals can visit a camp to learn about technology. Although most retreats do not give certificates on completion you can still use the experience gotten to apply for a tech job.
All you need is a perfectly constructed CV stating your experience during the retreat and why you feel the job you are applying for is best suitable for you.
5. Attend a Boot Camp
If you are serious about getting a job in a tech company without a degree but need some sort of qualification, consider attending a boot camp. Asides from the exposure you get from attending boot camps, the qualifications you get with the short time spent at the camp go a long way in getting you a tech job.
To attend a boot camp in your area, the first step is to do your findings. This can be online or offline to discover which companies are having a boot camp and when is it held. Most boot camps are not free so you need to keep in mind that you will pay to partake.
After attending the boot camp you can then apply to different tech companies with the experience and qualification you have acquired.
6. Use Free Online Resources
As of today, there are many free online resources that are Ava at your disposal to learn anything or courses in technology. Some of these free resources are in video format and some are in the form of articles. You can consume these resources. Even though you do not get certified the experience they pass on to you can be used to apply for jobs and get employed.
There are tech jobs that do not require qualifications or certifications. You can apply for these jobs and get employed immediately.
7. Apply for Tech Jobs that do Not Need Degree Qualification
Contrary to many beliefs there are tech jobs that do not require a degree qualification but only a few know this. These jobs are just posted regularly however the only way to know that a degree is not needed to apply is when you pay attention to the requirements very well.
Most of these tech jobs focus on requirements like experience or no experience but will to learn. You can apply for these jobs by positioning yourself to look right for the job. A well-constructed CV will also go a long way in representing you especially when you are absent.
Conclusion
It is easy to get a tech job in these recent times without a degree as long as you follow these quick visible ways I have listed and explained above. But is important to know that it's not a free ticket you have to construct your CV and prefer very well to pass your interview.
Are there other ways to get a job in companies without a degree? Please share them with us in the comments below.
Recommended: