How to Start Fried Yam and Potato Business in Nigeria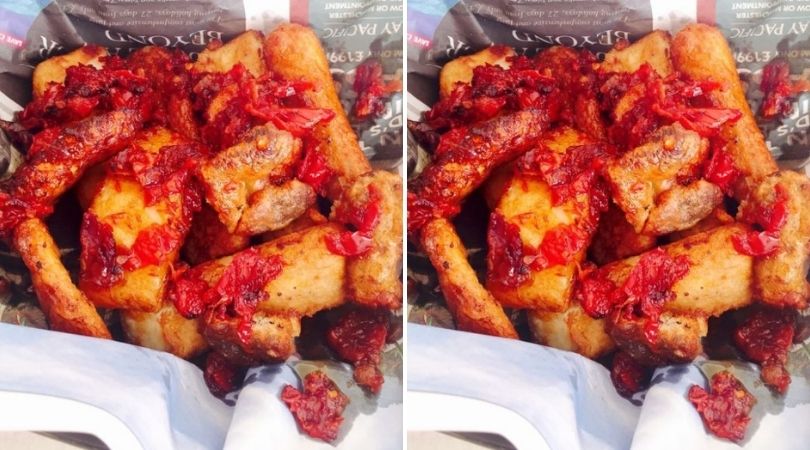 In one of our articles – lucrative snacks business in Nigeria, we talked about different types of snacks business you can start in Nigeria and make profits within a short period. And in the article, one of the snacks businesses I mentioned was yam business but however, I did not remember to write about the fried potato business.
Although these two snack businesses are the same in the sense that they are both under snacks and the fact that the food used in making them are tuber crops, Nigerian still differentiate very well the difference between these two all the time. Personally, I have noticed that at the buyer's stand children tend to buy more fried potatoes whilst adults tend to buy fried yam.
And because the business is mostly an evening business people buy all the snacks before nightfall. In the fried yam and potato business in Nigeria, you can open for just 2 – 3 hours and make up to #5,000 – #15,000 as profits. This makes the business a profitable business in Nigeria, especially for Nigerian women (the stay at homes mums and the likes), and because the blog is mostly about businesses and how Nigerian youths can be successful.
Today, we will be talking about how you can start the fried yam and potato business in Nigeria whether in from of your house or at popular bus stops in Nigeria and make profits in due time. So without wasting much of our time let's go into this straight away.
Capital to Start Fried Yam and Potato Business
So with all this said you will need at least a capital of #20,000 – #50,000 to start this snack business. Some of the capital will go majorly into you acquiring your frying equipment and ingredients while some will be used to keep the business running till you start making money.
Equipment for Frying Yam and Potato
There are different ingredients used to make fried yam and potato. These equipment varies and you can buy either all or some.
1. Spatula
2. Trays
3. Bowls
4. Fork
5. Knife
6. Coal stove
7. Frying pan
8. Stainless sieve
Ingredients for Frying Yam and Potato
There are ingredients used to fry yam and potato for sale in Nigeria. These ingredients are all necessary but you can add more or subtract. It depends on how tasty you want the snacks to turn out.
1. Yam
2. Potato
3. Pepper
4. Tomato
5. Salt
6. Seasoning cubes
7. Vegetable oil
8. Curry
9. Thyme
These ingredients can be very cheap or expensive depending on the state you reside in Nigeria. However, you should always calculate your cost to make sure you make profits instead of losses.
For example: If you buy a tuber of yam for #1,200 and you want to sell a slice of your yam for #100 you are to make sure you cut the yam into 25 pieces or more to make your profit. This principle also applies to your potato. If you buy a potato for #300 you are to make sure you slice each potato in 6 pieces or more to make your profit.
How to Start Fried Yam and Potato Business in Nigeria
Here are steps to start a fried yam business in Nigeria.
1. Get the Required Capital
The capital needed to start a fried yam and potato business in Nigeria is not much especially if you have much of the cooking equipment needed at home. But if you do not have the cooking equipment at home you will have to spend more capital in starting your fried yam and potato business because you will need to buy the frying equipment that will be used to fry your yam and potato.
2. Check out Your Selling Spot
After getting the capital needed in starting this business, the next thing you should start watching out for is the spot you will be selling your fried yam and potato. Earlier, I said you can sell your fried yam and potato in front of your house but we all know it depends on the number of crowds that pass in front of your house.
If many likely buyers are not passing in front of your house then the fried yam and potato business is a total waste of time because they will go to waste when people do not buy them. So you really need to check your selling spot to know if it will make you sell or not. If it will not make you sell you will need to change your spot by looking for a better spot – a place where thousands or many Nigerians pass and can easily locate you.
If you will need to beg for space beside someone's shop please do. The most important thing is to meet the buyers.
3. Get Frying Equipment and Ingredients
Frying equipment are important, especially the ones you cannot do without like the coal stove, frying pan, and stainless sieve. So you need to buy them if you do not have them. Below are the other frying equipment you will need aside from the ones I mentioned earlier. The major ingredients in a fried yam and potato business are of cause yam and potato.
But there are other ingredients you will need to make your fried yam and potato business stand out.
4. Tips to Increase Profits
When it comes to making big profits from your fried yam and potato business in Nigeria there are a few tips you need to put in mind. These tips I will be sharing below.
A. Buy your Ingredients Wholesale
When it comes to any food business in Nigeria it is always said that to make more profit you need to buy your food in wholesale. This is no exception when it comes to the fried yam and potato business in Nigeria. If you really want to make more profit you need to start buying your ingredients in wholesale. If you cannot afford to do it now because you are just starting you should plan ahead when you will.
B. Open for Longer Hours
This is another proven way to increase profits in this business. When you open for longer hours it gives you the opportunity for more people to buy your snacks and when they buy your snacks you make more profit.
C. Diversify your Snacks Business
Despite the fact, this business is a snacks business you can still do other businesses alongside it which are frying of akara, puff puff, and other daily consumed snacks.
5. Making the Food Attractive
It is very important for your fried yam and potato to look satisfying to the eyes asides it tastes. So this is where frying techniques come into place. You need to learn how you can fry the yam and potato without looking burnt. If they are burnt customers will not buy from you. Also, you need to learn how to make the sauce that goes alongside the fried yam and potato. You can get a video guide of this on YouTube just search for it.
6. Selling and Attending to Customers
On the first day of opening or starting your business there are many things you will experience. Some of these are the different types of customers that will buy from you. While some of them are patient for you to attend to them others are impatient even though they came late. You need to be able to find your way around these people and never let their behavior get to you.
Remember you are not only selling your snacks you are also selling your business. If you attend to them rudely, they might start avoiding your stand especially if there's another person around you in the same business. Word: If you can keep the old customers you will not have a problem keeping the new ones.
Also, you can also encourage them to buy more from you when you add to whatever they buy if they buy them in large quantities. This will make them always come back.
7. Risk in Fried Yam and Potato Business
There are many risks you will encounter in the fried yam and potato business. I will not lie to you. Some of these are risks you will be able to cope with as time goes by. A good example of this is the loss you make when you do not sell all your fried yam and potato the same day they are fried. Let's face it, this will happen every once in a while because it is not every day that customers will buy all your snacks.
Although some sellers in this business sell these snacks the next day after frying them again this does not look nice, especially from a customer's point of view. So what do you do here? Well, I think what I have seen other sellers in this same business do is to make provision for this loss. You can also reduce the loss by not always frying too much of the yam and potato.
Another risk you can meet in this business is yam scarcity or potato scarcity. With the way Nigeria is structured, we do not usually have yam especially available to us all year round. This is why sometimes yam can be very expensive. If you are into this business there will be times you will not be able to get yam to fry and sell and if you get they might be very expensive.
My best advice here is that you make sure this does not meet you all of a sudden and if it does sell other kinds of snacks in replace. Being chased from your regular spot is also another risk. You can lose about 50% – 70% of customers due to this reason alone. Be prepared for this so that when this happens you will be able to get another spot not too far from where you are.
These are the 3 risks you will encounter when you go into this business but do not be afraid. Now, that you know about them and you know how to tackle them, you will scale through easily.
Conclusion
Fried yam and potato business can be a very profitable business if you are located in the right place and you have good customer service. Rome was not built in a day nor can you know everything at once so do not wait until you know everything before starting the business. If you are thinking about starting this business you can rest assured that other Nigerians are also thinking of starting the business so start now so that you can have the lion's share of the market.
Image Credit: DooneysKitchen
Recommended: