How to Start a Daycare Center in Nigeria: Full Guide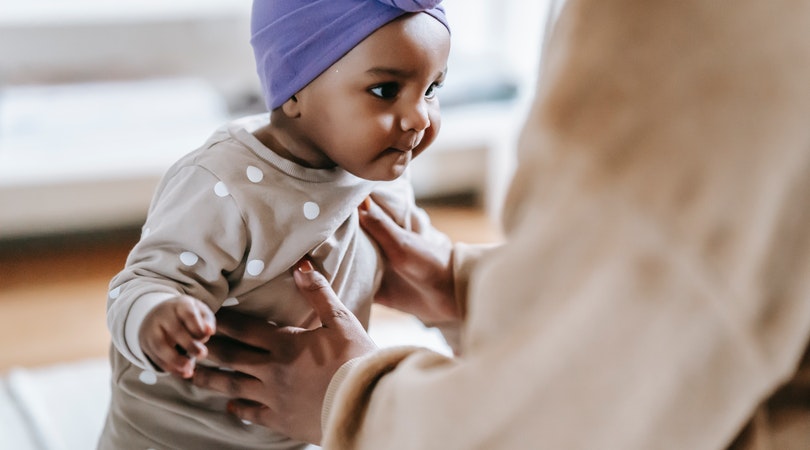 In one of our business ideas articles, I wrote about how to start a nursery and primary school business in Nigeria. That article was well-detailed enough for anyone who wants to go into the school business in Nigeria. However, I feel there is a need to write another detailed article on how to start a daycare business in Nigeria.
So in today's article, I will be sharing everything you need to know about the daycare business in Nigeria. The certifications you need to open, things needed to start from home if you want to, how to start a daycare business with no money, daycare business plan, daycare rules and regulations, and more.
As the years go by, the school business in Nigeria, especially the daycare business continues to become more profitable due to the increase in the birth rate – delivery of newborn babies daily. And because many of today's mothers in Nigeria are now becoming working-class women, these women have to put their babies in daycare centers before going to work and pick up their babies when going back home.
Many of these women, especially those that can afford to pay, can pay almost any amount of money just to keep their children in a good daycare so that they can concentrate on work while their children are also well taken care of.
Is Daycare Business Profitable?
Daycare business in Nigeria is a profitable business because of the high birth rate of children in the country and the wives that no longer want to be housewives but working-class women. Many of these women are ready. There are willing to pay a reasonable amount of money in a daycare center just to go to work daily without stressing themselves about their children. With proper positioning of your daycare center in Nigeria, you can make big profits by taking good care of children.
Capital Needed to Start Daycare Center
The cost of starting a daycare business in Nigeria depends on so many things. It depends on whether you want to rent a building or start from home, how many children you want to admit (admission capacity), and the area in Nigeria you want to start your daycare business.
Averagely, you will need a capital of #1,000,000 – #2,500,000 if you are renting an apartment and you are buying all the things needed to start a new one. This high cost is the reason why a daycare business started from home is cheaper and not difficult to start.
How to Start Daycare Center Business in Nigeria
Here are the steps you need to take to start a daycare center in Nigeria.
1. Write a Business Plan
When it comes to starting a lucrative daycare business in Nigeria this is the first step you should take. You need a daycare business plan especially if you are trying to run the daycare center for a long period of time – possibly 10 years and above. A well-detailed business plan will point you into how the daycare center runs.
And how you can easily make profits from the business as soon as possible despite being new to the business. The daycare business plan will also map out what your profits will be like in the next 10 years or more in the business.
You can write this business plan yourself if you have the time and you can follow the guide on how to write a business plan. A business plan is a must for any entrepreneur that is serious about the business he or she wants to go into.
2. Get the Required Capital
This is the second step on how to start a daycare business in Nigeria because capital is very important – even if you are starting your daycare business from home. I have explained earlier the capital you will need to start your daycare business in Nigeria.
All you need to do now is to know how you will get it. Starting your daycare business from home is not also a bad idea. It reduces your cost especially if your home is big enough. When rent is taken off you can now spend your capital on other important things.
Things like getting certifications for your daycare business, buying daycare equipment, staff salaries, and more. Read our article on how to get funding for your startup in Nigeria if you do not have the capital at hand to start now.
3. Get all Necessary Certifications
Certifications are very important for a daycare business in Nigeria. This is because starting a daycare center takes care of babies. To get certified you need to register your daycare school under the Ministry of Education.
And for you to get certified you have to meet up with the standard daycare requirements which are your daycare must be hygienic, well-ventilated, and filled with all necessary equipment to raise babies. It is always good to get your requirements right. So that you can get your certification once and for all rather than going back and forth.
4. Set Daycare Rules and Regulations
Daycare rules and regulations are needed to make your daycare business run smoothly. There are rules and regulations for your staff and rules and regulations for your parents. These two cannot be merged together. You have to make and print them separately.
Your parents and staff need to follow these rules day in and day out so that no parent will have the right to sue you for carelessness or negligence.
5. Buy your Daycare Equipment
There are daycare equipment you need to make your daycare center conducive and entertaining for children. You need to buy all these equipment before starting or opening the business. The major equipment you need for your daycare business in Nigeria are:
1. Mattress
2. Beds
3. Pillows
4. Bedsheets
5. Cabinets
6. Potties
7. Fans
8. Bulbs
9. Toys
10. Tables
11. Chairs
and more.
Depending on what you can afford to buy. You can buy these equipment new or simply buy the tokunbo ones. Also, it is not important to buy all these equipment immediately. You can just buy the most important ones you need for starting and buy the rest as time goes by.
6. Furnishing Daycare Business
After buying all these daycare equipment, the next step is to furnish your daycare business. To do this you need the services of furniture and an electrician. The furniture will help you to install all furniture needed while the electrician will help you to fix your fans and bulbs.
As for your daycare design or outlook, you can look at the space you have very well and check out possible ways you can maximize space.
7. Employ Daycare Staff
Daycare business is a sensitive business. You need people, especially ladies that truly love children to work with you so that your daycare business will not have any issues. For this reason, you need to look for women who have worked in daycare centers and employ them.
If you cannot afford all your staff to be experienced you can hire staff that are new to daycare school and teach them on the job. How much you pay your daycare staff depends on many factors. However, it majorly depends on their experience and qualifications. It also depends on when your staff will be resuming and closing daily.
8. Start Admitting Infants
After fulfilling all requirements and you have installed everything needed to keep your daycare business running, you can now start admitting babies to your daycare business. As for how much you will charge per child for school fees.
You can ask different daycare businesses how much they charge for school fees then add or subtract from whatever fees they tell you to make your own fees.
Conclusion
The daycare business in Nigeria is a lucrative business for anyone that wants to venture into the business as long as there is a demand in your area for the business. The major way you can continue to increase profits in the business is to always satisfy the demands of your parents.
Recommended: