How to Start Waterleaf Farming in Nigeria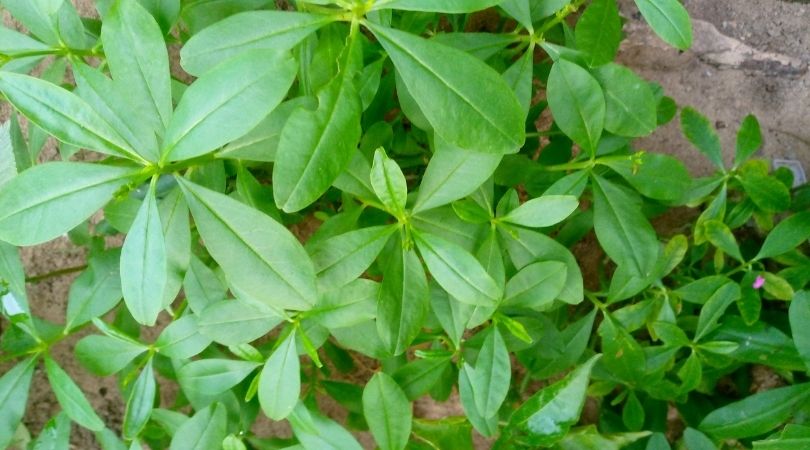 Waterleaf selling is actually a remunerative business in which someone can start. The growing number of consumers of these agricultural produce has created a way for the high demand of it by the consumers. Also, waterleaf is an important part of most delicacy in the country.
Some local delicacies like Afang, Edikang ikong, and others can not afford to miss waterleaf in their preparation. However, if you would want to start a business by planting the crops, then it will be an income-generating one. This write-up will be a guide for you on how to start waterleaf farming in Nigeria.
Is Waterleaf Farming Profitable?
Certainly, no one who has a good idea of waterleaf farming will rule out the fact that it's a profitable business venture. Even as I made mention earlier, waterleaf farming is by and large, highly profitable. The business is very ideal in the dry season, where the demand for it is very high.
As per a source, the profitability index of waterleaf business is 0.78, while the rate of returns on investment is 361%, rate of returns on variable cost is 482% and operating ratio stood at 0.21. These survey statistics suggest that waterleaf production is profitable in the country.
How to Start Waterleaf Farming in Nigeria
Waterleaf farming is not just like some farming that would only require you to put the crop in the ground and that is it. This farming involves a lot right from the time of cultivating it to when the harvest will be done. In order not to miss out on any of these steps, we advise you to read this article to the last punctuation mark.
In this way, you will be acquainted with all that is required to start a water-leaf farming anywhere in the country.
1. Prepare your Farm Land
The location of your farm will contribute to determining the product of your waterleaf produce. This means that if you are not planting the seed in the right place, then expect a low yield. Typically, your land ought to ideally be sandy-loamy so it can hold water to continually keep the vegetable moisturized.
While waterleaf can grow any place (almost on any soil), it flourishes more in loamy soil with great moisture content in it. Your waterleaf also needs to see the sunlight, just like any other plant. Thus, guarantee there is nothing that is forestalling the entrance of the sun to your waterleaf.
It is preferable to grow your waterleaf outside in farms or gardens. Another aspect of land preparation is by doing away with unwanted plants. This includes weeds that pose a threat to the existence of the waterleaf. In a normal circumstances, you may see waterleaf itself as a weed.
However, they do not mean it will coexist well with different weeds whenever left to become together. Having a weed in your waterleaf farm will consistently do what weeds do – obstruct the development of plants. On the whole, it is best to obviate all other weeds, since waterleaf is the plant you need to grow. This will ensure the best outcomes which will be reflected in the time of harvest.
2. Raising the Waterleaf Beds
A bed is very important for the good growth of your waterleaf. Sadly, a few people don't consider this mandatory; however, it is strongly suggested. The number of beds needed is dependent on the volume of your intended cultivation. In a normal way, the bed size should be about 2m to 5m.
Between the beds, ensure to leave a walking space so you can walk unreservedly and not match your waterleaf both the big stems and the small ones. You should prepare the beds by tilling the ground by plowing the dirt, which is lifted from under.
Loamy soil is the kind of soil accepted to by and large perform better for the good growth of your waterleaf. This likewise assists with weed control and air circulation into your plants. As an extra tip for you, it is also ideal to blend some poultry defecation in with water and soil and spread it on the raised bed. This will to some extent improve the manure content in the soil.
3. Planting the Seeds and Stems
Now that you have picked a decent area to grow your waterleaf, you have raised the beds, and have gotten it free from weeds; it is the ideal opportunity to know how to plant appropriately. Here, you will have knowledge of how to cultivate the seed and stems of waterleaf.
Normally, there are two alternatives when planting waterleaf – sow the seed or stem:
1. The way of planting the seed is by spreading it across the beds and watching them begin sprouting within five days.
2. On the other way, the stem is planted by cutting them into 3-5 inches and planted in groups. While doing this, ensure to be cautious in your bid to put it in the beds. It is an impractical notion to allow the stems to lie on the floor as you plant, yet it's prescribed to keep them standing for the root to enter the ground for quick germination.
An additional tip here is to plant your waterleaf promptly in the first part of the day or in the evening. This is the ideal time because the stickiness is high, and the temperature is low to favor plant growth.
4. Uses of Manure or Fertilizer
Aside from poultry dung, artificial fertilizers are also preferred for your waterleaf farming. As referenced before, the former is a decent compost for your waterleaf farm. This is obvious as a lot of waterleaf farmers have relied upon it for this reason until the end of time.
When applying animal manure or fertilizers, keep in mind that you do not have to apply them directly. All things considered, blend it in with water and soil to lessen its acidic substance. Fertilizers are certainly the best manure for the best outcome of your waterleaf produce.
You can utilize a sensible measure of it to augment your plant and make them become sound and nutritious. Nonetheless, do remember that a lot of these artificial manures are threats to your plants. The overabundance of manure (most likely on the grounds that you have free admittance to poultry wastes) may cause more mischief than anything.
Obviously, there are likewise inorganic fertilizers rather than poultry waste. Notwithstanding, everybody is by all accounts going natural nowadays. On the whole, it is in your best interest to contact an agronomist to give you some guidance on manure and fertilizer application.
5. Harvesting of Waterleaf Produce
Normally, waterleaf does not take long to develop; it can not reach more than a month range. On the off chance that you plant the seeds, your waterleaf ought to be fully grown for harvest in a month and 2-3 weeks on the off chance that you plant the stem. Do not get in a hurry to harvest them, because the best ideal time to cut your waterleaf is when they are mature enough with flowers.
That is the point at which the leaf has fanned out and is tall enough to be tied by a rope. At that time, it's best, however, a few people simply start harvesting the moment the leaves begin coming out. Practicing this method will not bring you great yield and your profit will by and large be on the hang. On how to harvest these waterleafs, it is best to use your hands.
However, that is contingent upon the size of your farm; you can either harvest them with your hands or with a knife. Hands for more modest ranches and blades for greater farms, so as to decrease the pressure and guarantee consistency. Our tip on this is to cut, and do not evacuate. The long run of farming will favor the hand-cutting of the waterleaf.
6. Profits in Waterleaf Farming
By now, you should spend a whole lot of cash on getting your waterleaf ready. However, do not get freaky, now is an ideal opportunity to hit the market. Preferably, the marketing is not done by taking them to the market, due to the fact that they are fast perishable produce. Since they are in high demand, you might not need to do the collecting yourself.
You will have to contact ladies that bargain in waterleaf in the closest market to inform them concerning the availability of your waterleaf produce. What for the most part happens is they will go to your farm, stake a price for the beds and buy them. You will just need to do this once; from that point forward, it is the market ladies that will be coming on their own to do the harvest. Then you will take back the bed after they are done with the one-time cutting of the waterleaf.
Facts About Waterleaf Farming
As an add-on info, here are some other important facts to know about Waterleaf Farming:
1. Waterleaf Seeds
These are a type of seed that is gotten from harvesting a waterleaf while it is blooming. The seeds are usually found in the top of a fully grown waterleaf plant. Moreover, Waterleaf seeds are available for sale. You can source them in local and agricultural produce markets.
2. Waterleaf Life Span
In normal circumstances, a water leaf will not last more than three months after plantation. Also, a harvested waterleaf is perishable and won't go more than a week before spoiling.
3. Waterleaf Propagation
There are basically two methods of propagating waterleaf. It may be propagated by seed and by cutting stems.
Conclusion
That is the size of this write-up on how to start waterleaf farming in the country. This article provided a guide to go about the process of cultivating and subsequently harvesting the plant. We also give a shot at the profitability of the seemly 'local' business.
Recommended: