Big Money Mistakes Young Men make Today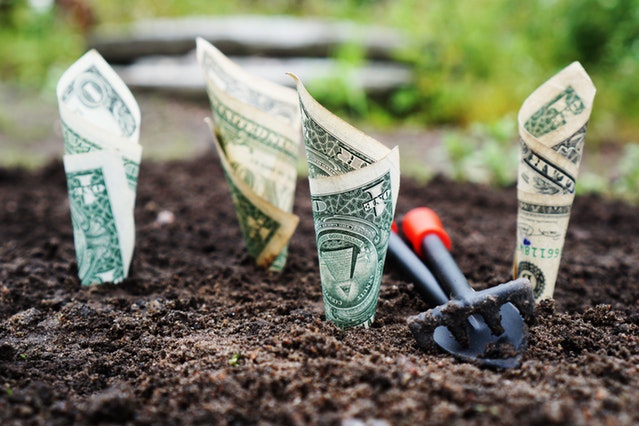 I have seen many men make mistakes when it comes to money today but I must say that there are 2 major mistakes many men make about money today and it's those 2 mistakes I want to share with you now. I hope you're not making these mistakes now. Because if you are, you'll need to stop now or else one day you'll be old and broke.
And to make matters worse you'll depend on family for everything you need even down to your food. You see, to be rich or wealthy in any place in this world especially in Nigeria does not require a money ritual or eating someone's poo like I usually say on the blog. It's only about following simple principles.
Atheists know this that is why many of them turn out to be the world's richest men according to Forbes. This is because principles rule over spirituality when it comes to building wealth. You might be earning N250,000, own a red Mercedes car and a well-furnished apartment and you think you've arrived that you're now in the middle class – bye to poverty.
Well, I'll say you might want to pause on this thinking first till you're done reading this article. Now let me start with this story. About 10 years ago, when we had all just finished OND, we were all happy because we had high hopes, believed that we'll get better jobs offers because after all, we were fresh graduates then and things happened the way we wanted it because with a period of 3 months after convocation my friends started getting jobs.
In fact, there was a particular friend of mine then (we were very close in school) who got a job with a renowned bank here in Lagos and was offered N120,000 naira as a salary monthly. If you know what the economy was like back then you'll realize that this money I just mentioned was huge money back then and if you want to equate this money to today's money value, the money will be about N300,000 – if we all want to be honest here.
Yes, indeed this was a big money for my friend especially because he was barely 21 years old then. I was also happy for him when he came to tell me the good news even though I was still jobless then and trying to get my own job.
Then I gave him some advice then that he should try to save at least 50% of his salary and invest the money later on so he won't need to look over his shoulders for the rest of his life. He told me he has heard me and left.
Some days, weeks, months passed by and I begin to notice his expensive lifestyle on Facebook but I couldn't say anything because after all it was his money and he can do whatever he wants with it.
As time went by, I also moved on because I got a job. The pay was not as big as my friend's in fact, it was not even up to half of his salary but I got my act together and with the help of my family, I continued. A few years later, I got the shocker of my life.
My friend called me and told me he was looking for another job that he has been sacked. On trying to know what really happened he told me nothing that it was just time for him to go that he knew this would happen because he was employed on a contract basis.
So I asked him "how far about the things I told him to try to do?"
He had done those things he would be able to manage himself till he got another good job. Then he gave me another shocker that he was not able to do any of those things due to responsibilities at home and some other reasons best known to only him. And this taught me a lesson there which brings me to my no1 money mistake young men make these days.
2 Big Money Mistakes Young Men Make Today
1. Young men think they are going to be rich forever
You see there comes a time in a man's life that he is going to have money – enough money even though he might not necessarily rich. This time can be very tempting because most men at this point think they are going to have this money for the rest of their lives so they don't save or want to save and invest their money.
They just want to spend and impress their friends. This particular scenario has also played in many men's lives but while some learned their lessons early some learned theirs late. I pray you don't learn yours late. Another mistake I've observed young men of these days make is…
2. Young men think they are going to be forever young
Many young men think this way today (only few know this is not true) but I'll say I've seen this more with older men when I had the opportunity to talk with them on their regrets about life and money.
I know you think some of this is not real or perhaps it is exaggerated but it's not. The distance between your young life and your old life is just 30 years (20 – 50 years). You'll close your eyes one day and "bam" realize that you're an obese 50-year-old.
An old man with a weak body and probably a life-threatening disease. So typically you don't have time. And if you don't have time what are you supposed to do now? Start that business you've been planning now.
Propose to that girl you've been dating for a while now. Invest your money in stocks, bonds, real estate or whatever you feel that will yield interest now, and don't just leave it in the bank.
Aside from all this, enjoy your youthful life. Work is good but don't kill yourself with it. Relax, spend time with your family when you need to, and visit your friends more because these are the people who will turn up when you're in trouble and be there to celebrate you.
These are the pieces of advice I have for you from the two mistakes I've seen young men make. Is this your first time on your blog? Your life just got better. Welcome!